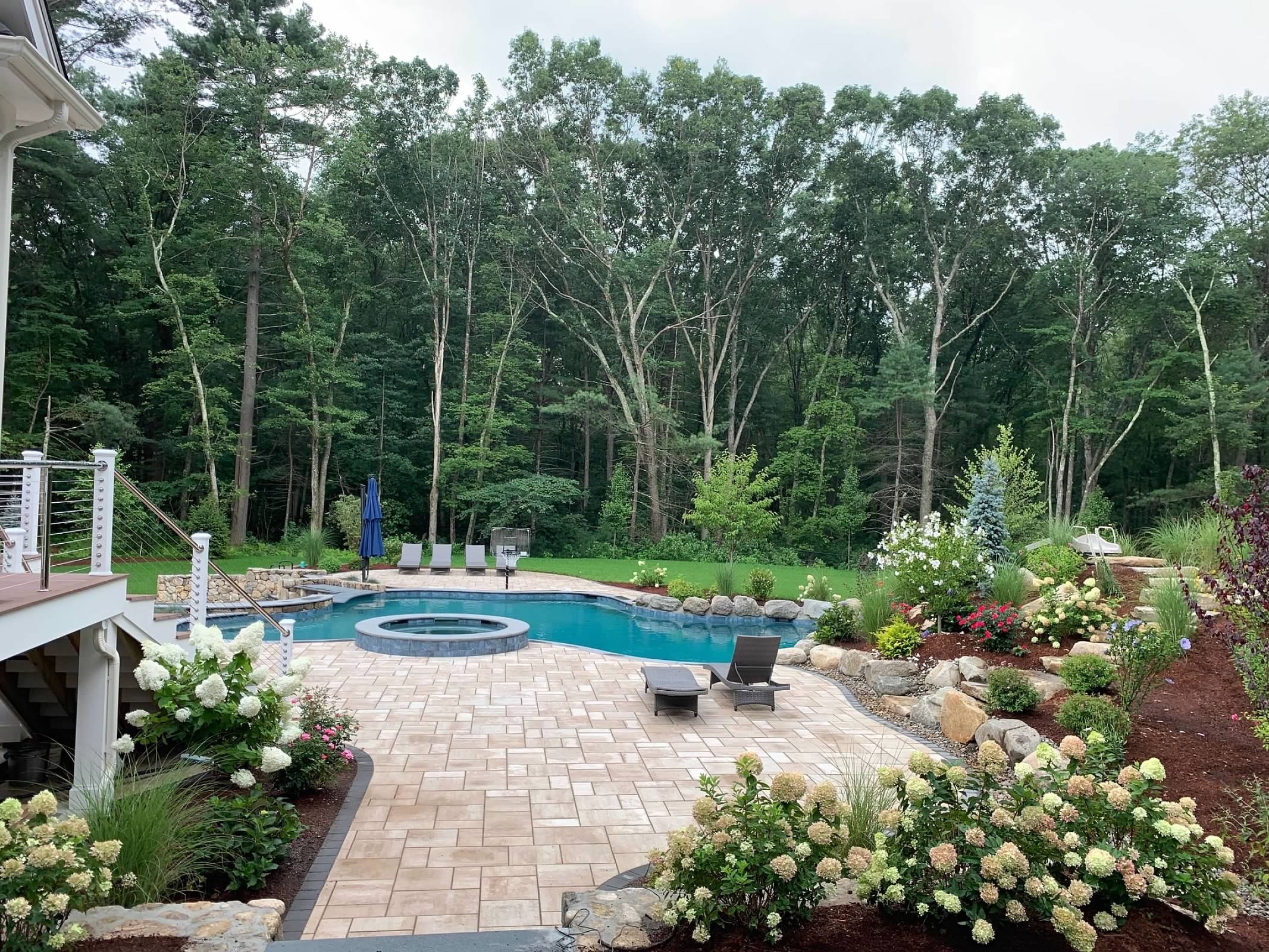 Your pool deck is the immediate area around your pool. The  deck creates the look and style of your entire swimming area. Your swimming pool deck can be the perfect place for family and friends to gather.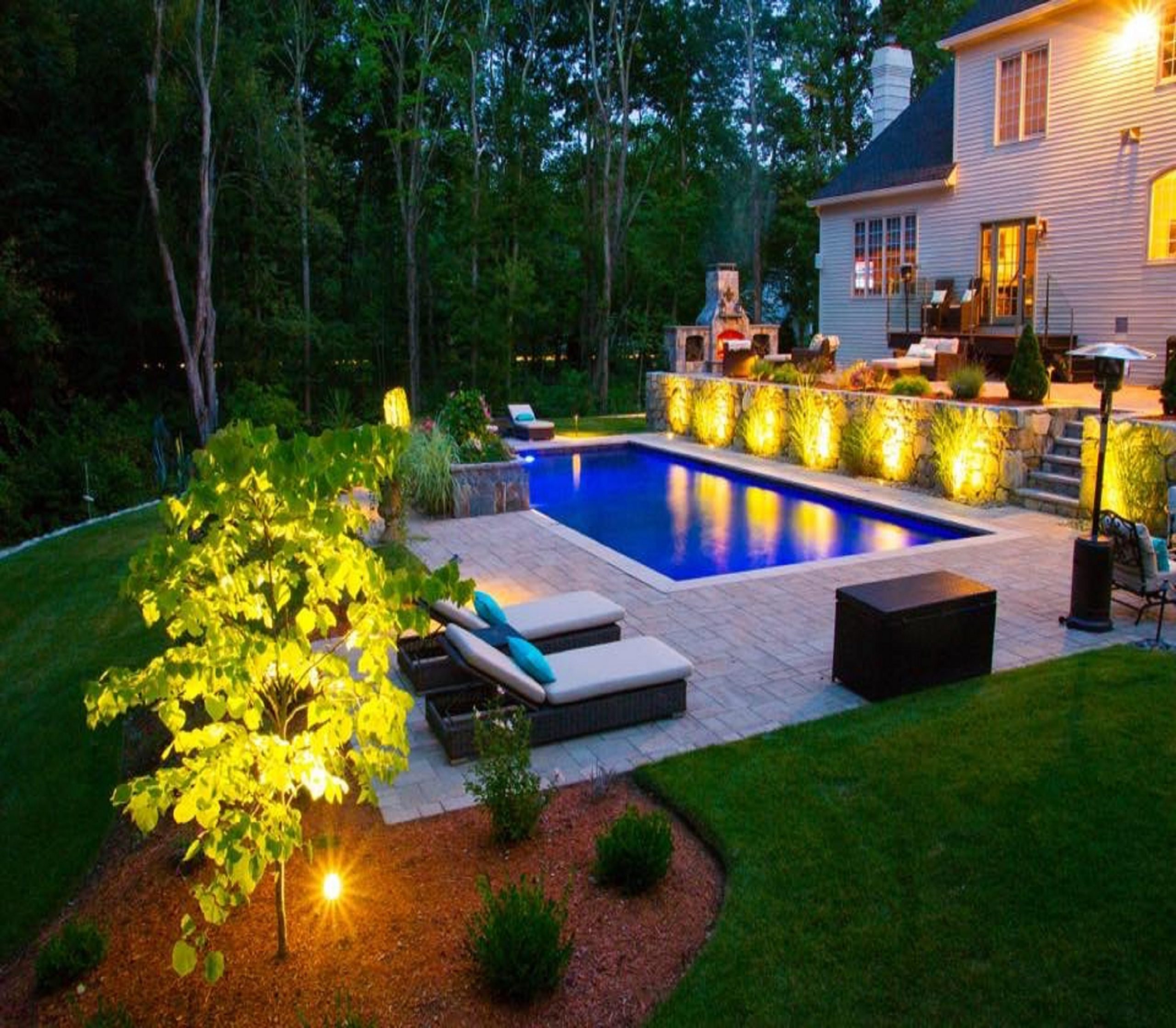 Pool design with landscape lighting is essential in bringing balance to your pool and landscape.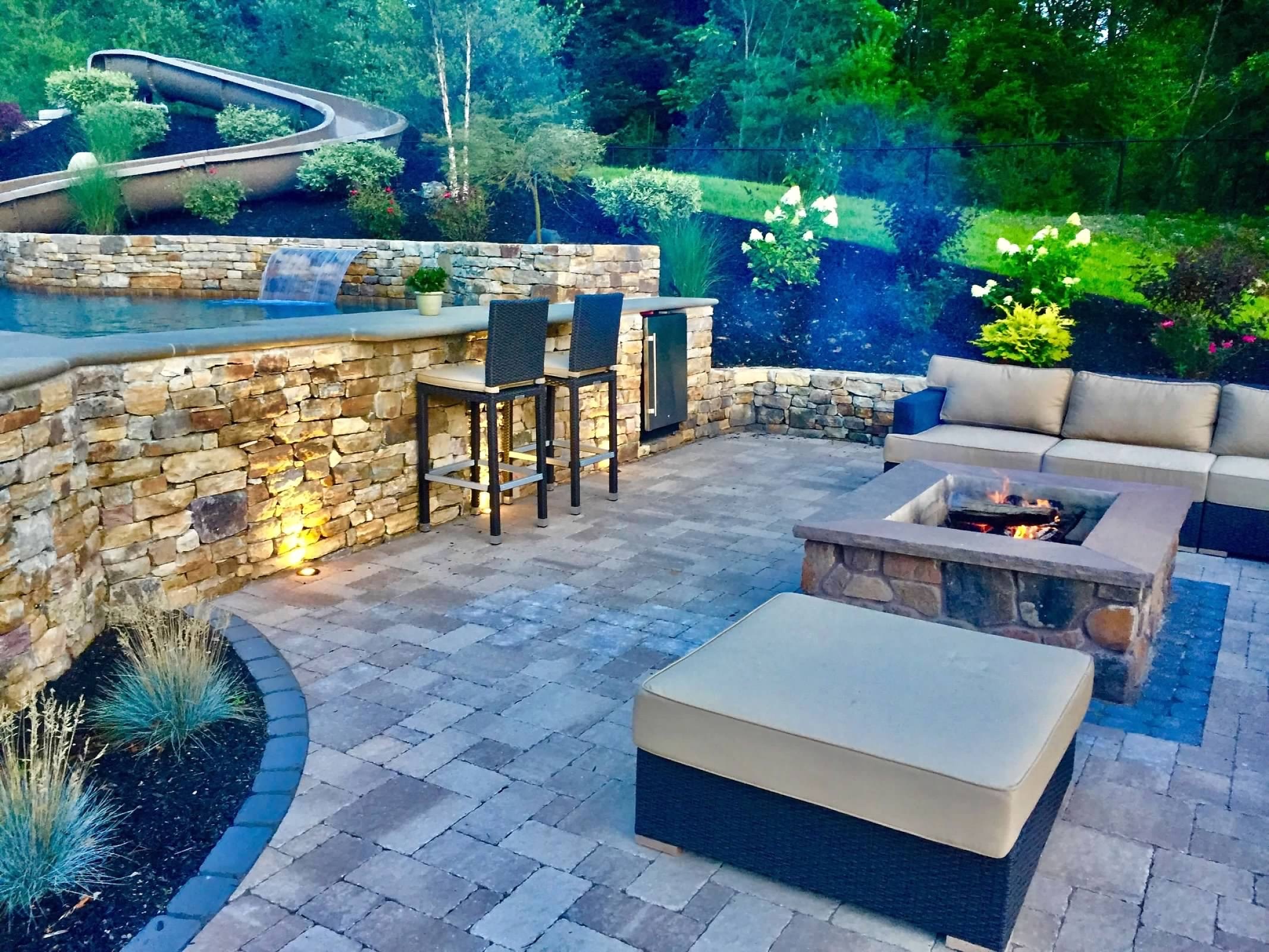 Easily transitions from living area to pool and spa area
An outdoor kitchen can bring any outdoor dining space to a whole new level. Outdoor kitchens can be as simple as a grill and a fridge, but they can also include a bar, an oven, and other typical kitchen appliances. This type of outdoor living space upgrade can be used even outside of the usual swimming season, like spring and fall.
Outdoor fireplace and sitting area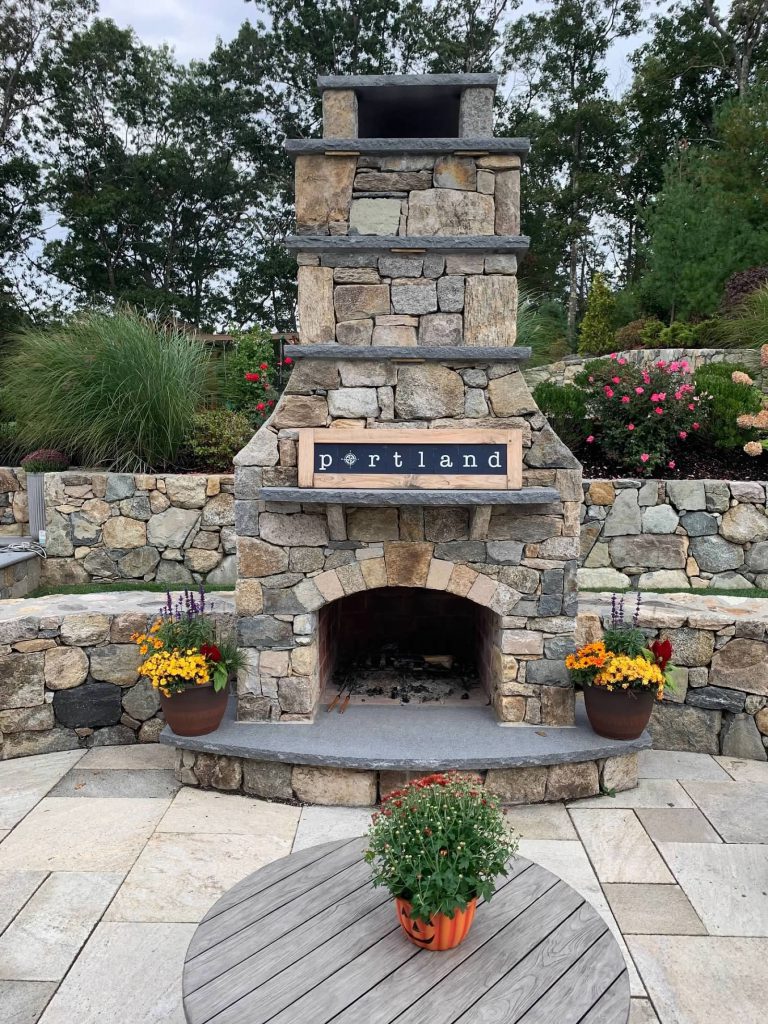 (Click to Enlarge Photos)